BALLET FOR THE 21ST CENTURY
It seems Ballet is often in the headlines these days as it wrestles itself into the 21st C: whether it's pointe shoe manufacturers getting more inclusive with the colour range available, the lack of female choreographers or a director fired for…well just do an online search and you'll see some shameful examples.
In this MOVERS SHAKERS MAKERS mini-series, we're going to talk about three topics that have bubbled to the surface recently, not to say that people haven't been calling change before now, but the recent social justice movements have lit a fire under that call for reform. Featuring episdoes: Ballet and Mental Health, The Survey Pt I &II (with Zoe Ashe-Browne and Terry Hyde), Orientalism and Ballet (with Phil Chan) and Boys Dance Too.
This mini-series has been made possible by a grant using public funding by the National Lottery through Arts Council England.
DANCE IN THE TIME OF CORONA
The Covid-19 pandemic has become one of the few things that is a shared event and crisis--everyone has experienced it in some way, dancers included. It has absolutely been a global world changing event, devastating so many lives. But in terms of the Dance World, are there lessons that have been learned? Has it precipitated change? Has it shifted what we value? Or are we just hoping everything will go 'back to normal'?
Welcome to the mini-series: DANCE IN THE TIME OF CORONA. Featuring episodes: Pay Your Dancers (with Zoe Ashe-Browne and Shelby Williams), Dancers Mental Health During the Pandemic (with Kristen McGarrity) and Dancers in the Balance.
IRISH WOMEN MAKING DANCE: ROUND TABLE
What do you think of when you think of Ireland? The Emerald Isle, Guinness, Oscar Wilde and Riverdance? What about women making dance? Because this tiny island turns out loads of them--just over 80% of recent dance bursary awardees were for women making work. In a time when the dance world is confronting the predominance of men in roles of leadership, what is Ireland getting right? Is it ahead of the curve or is there something else at play? Featuring interviews with six Irish women making dance, co-hosted by Zoe Ashe-Browne and Emma Lister.
This mini-series has been made possible by support from the Arts Council Ireland on behalf of the Department of Tourism, Culture, Arts, Gaeltacht, Sport and Media.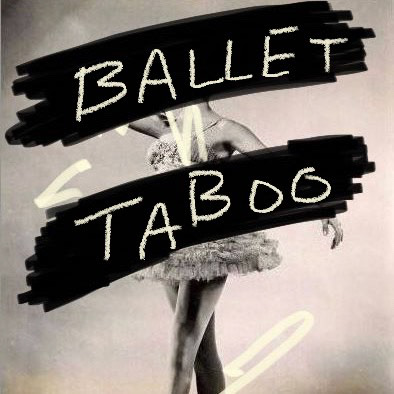 Everyone knows that in ballet class you don't talk...well you're not supposed to at least. But does this practice extend beyond the studio? Are there topics that we just don't discuss? Emma Lister is joined by Amy Drew, Matthew Paluch and a host of special guests to delve into three topics that are only just now beginning to surface: Periods, Cancel Culture and Pregnancy & Parenthood. Whether you're a dance practitioner, teacher, student or ballet lover, let's get comfortable talking about the uncomfortable.